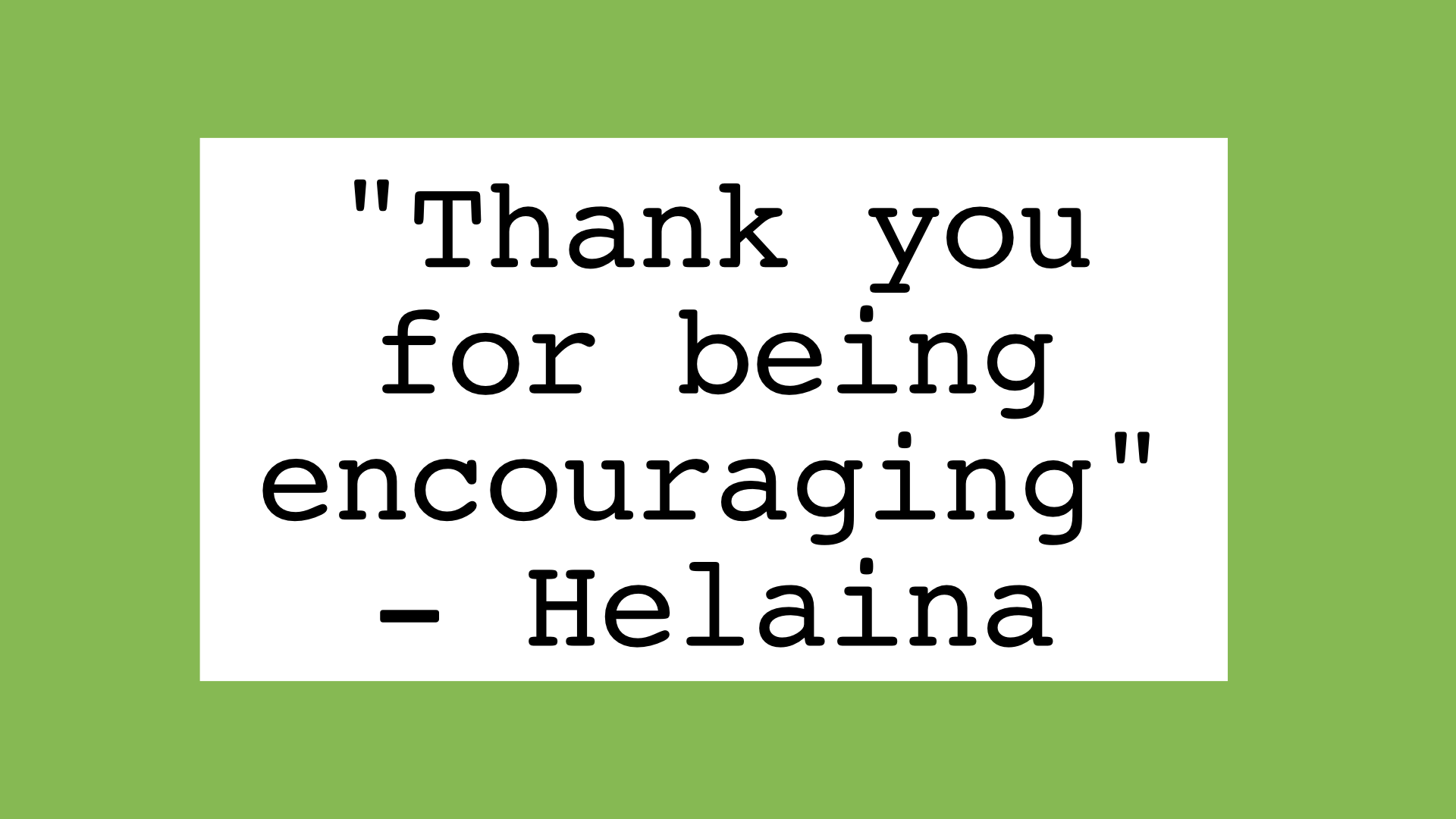 Dear Mr Riz, I just wanted to thank you for being an amazing teacher. I have never had a teacher so dedicated and caring. I genuinely really enjoyed your class, and if I could take it again, I would in a heartbeat. Thank you for taking extra time (in the videos) to make sure I understand the concepts and topics. Thank you for being encouraging, because without your helpful words, chemistry would have been next to impossible. I will always remember my chemistry teacher and how great he was. – Helaina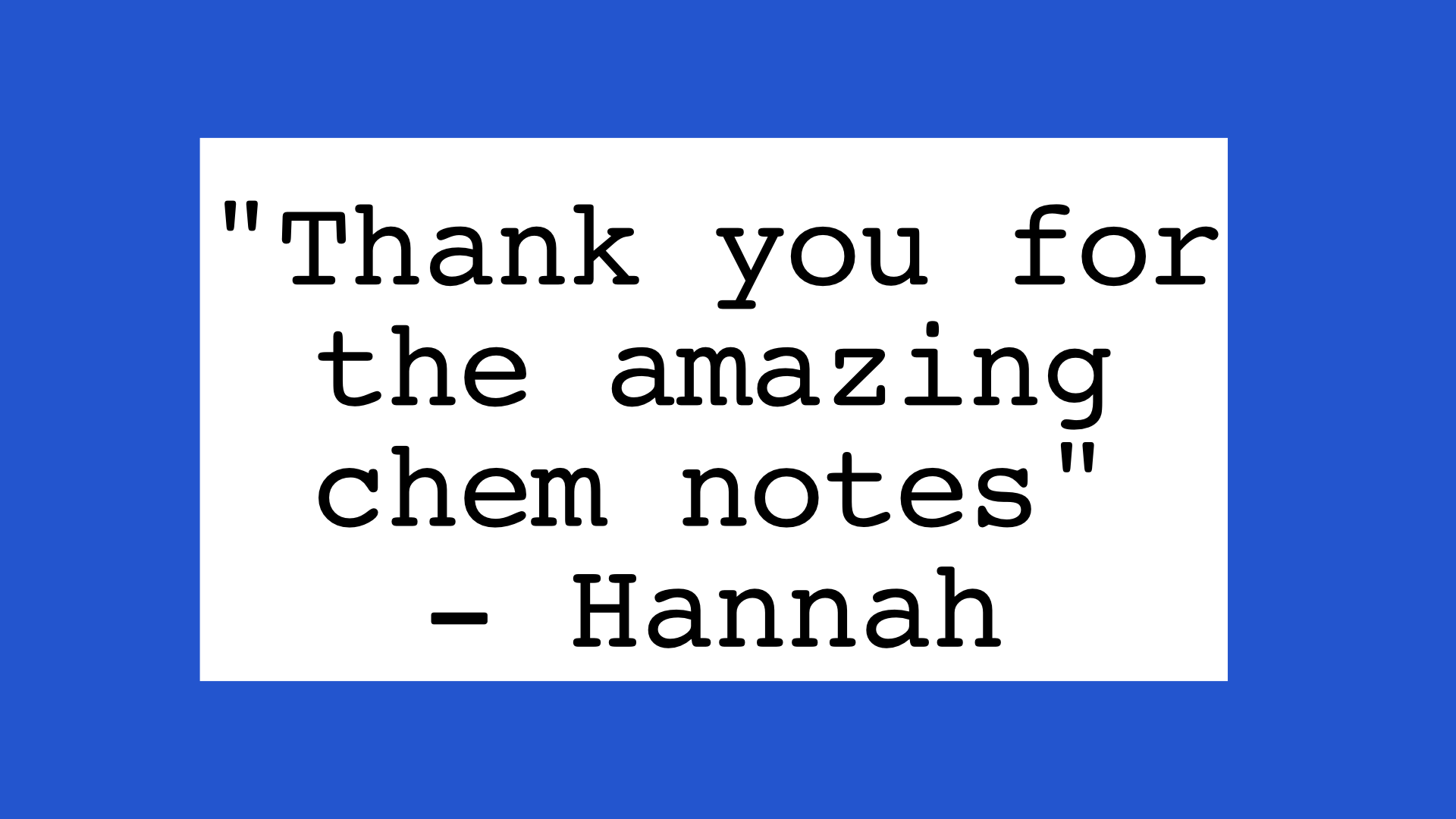 Mr Riz, thank you for the amazing chem notes as I know they will help me next year! I have put them with all the things I am bringing to school; as I am taking ALL science classes including college chemistry in the fall. Thanks again for everything! – Hannah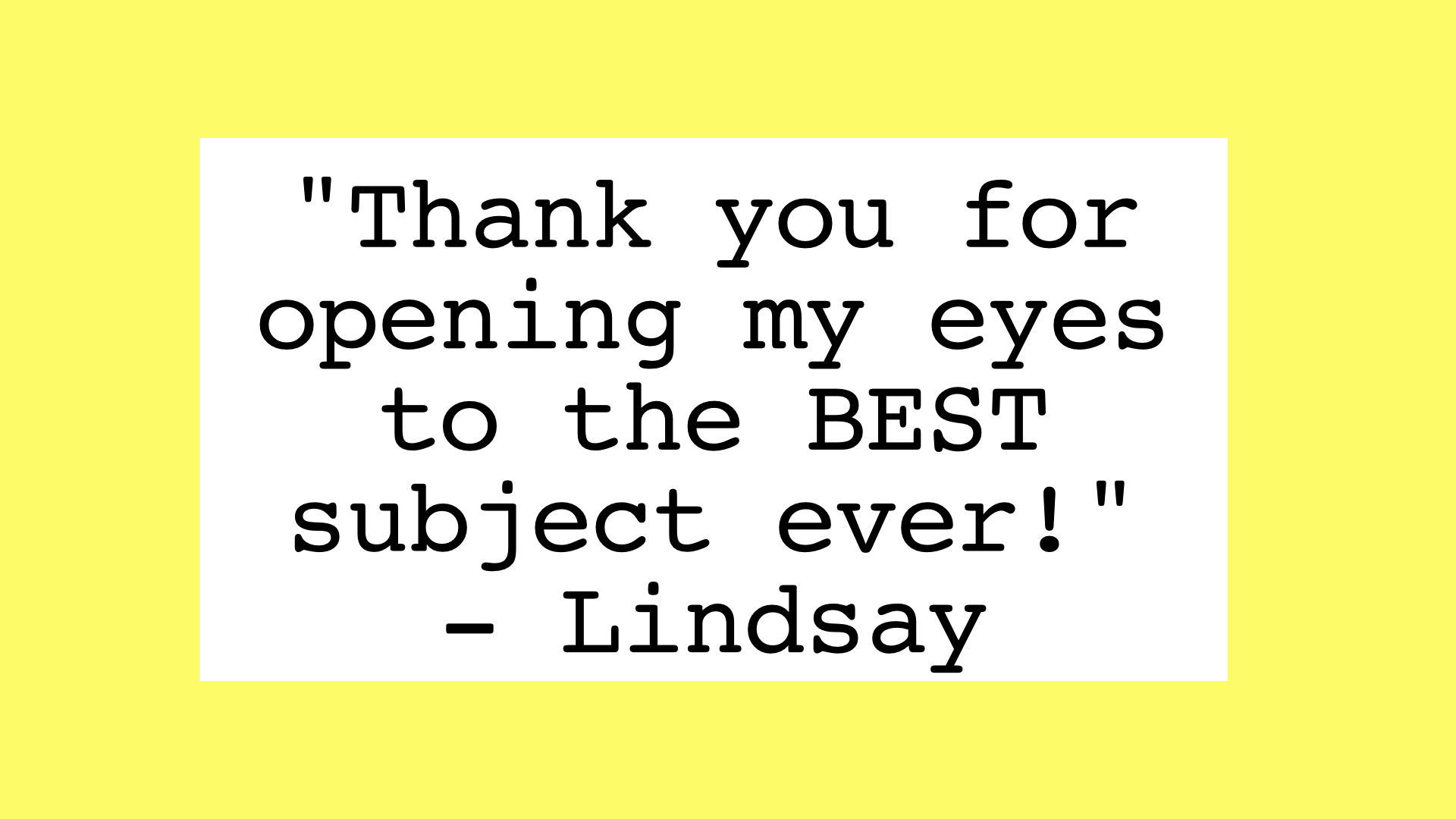 Mr Riz, I want to thank you for opening my eyes to the BEST subject ever! You really are the reason I set my sights on science education! Thank you for being such a great teacher and inspirational person in my life. – Lindsay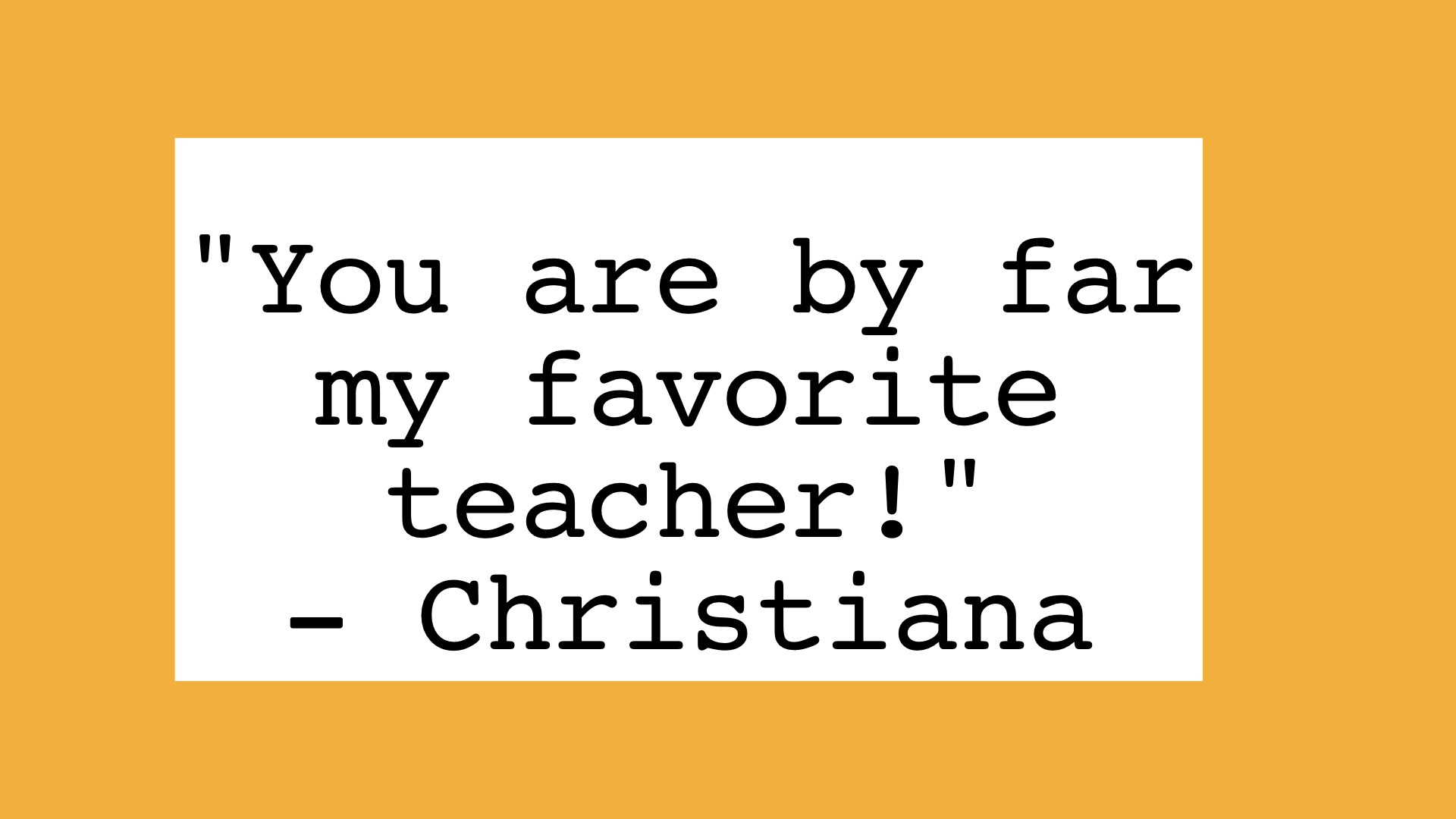 Dear Mr Riz, I know that many kids look up to you including myself and I hope you understand how much of a positive impact you have on people. I have a favorite class and a favorite teacher. My favorite class is not chemistry, but you are by far my favorite teacher! I appreciate you doing what you do! – Christiana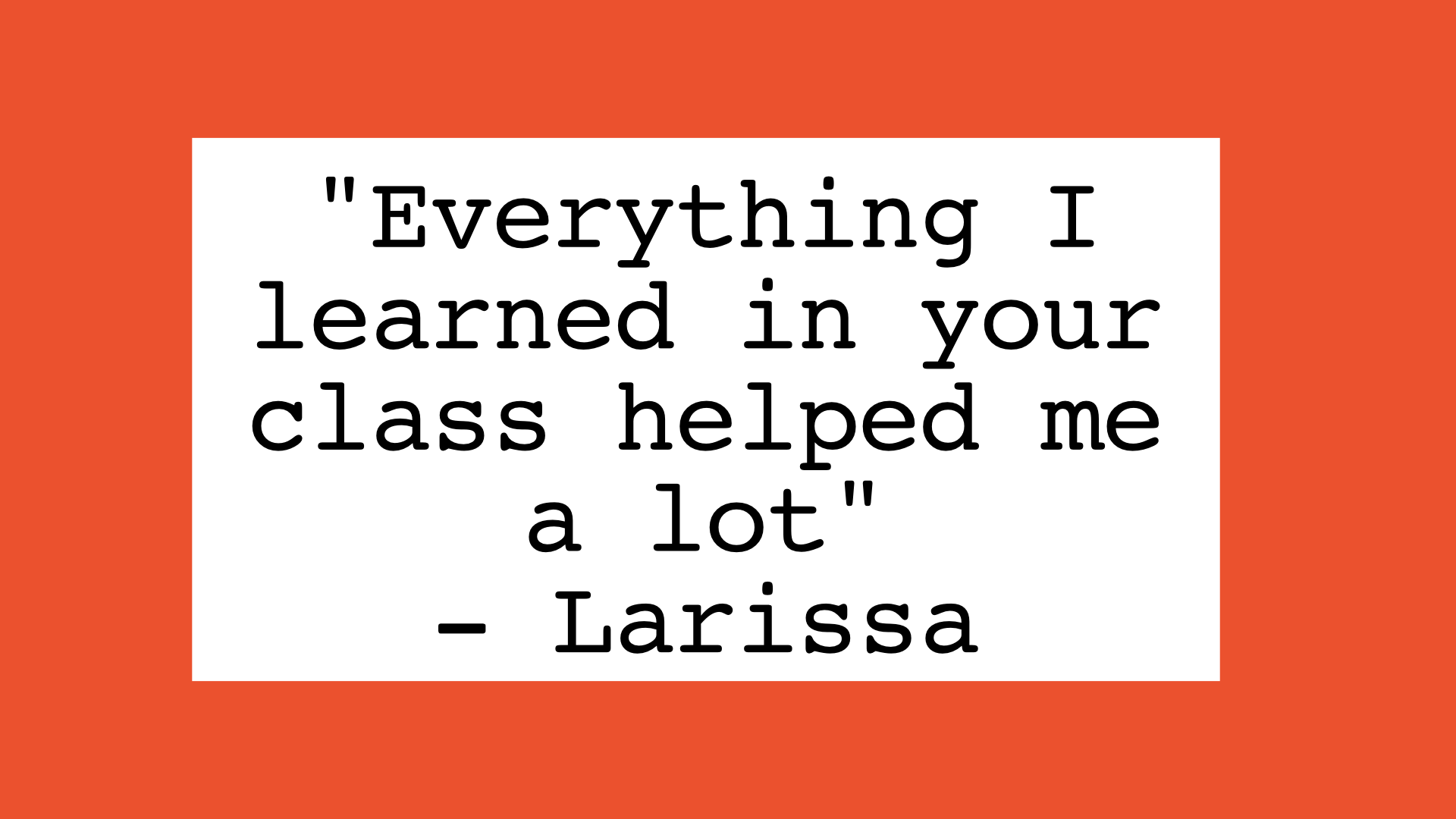 Hello Mr Riz, Thank you for being an awesome teacher. Thanks to you, I got fundamental understanding of chemistry that, in three years, no other teacher was able to accomplish. I am taking chemistry right now in Germany. We are studying organic chemistry, but everything I've learned in your class, helped me a lot. I wish you a Merry Christmas and a Happy New Year! – Larissa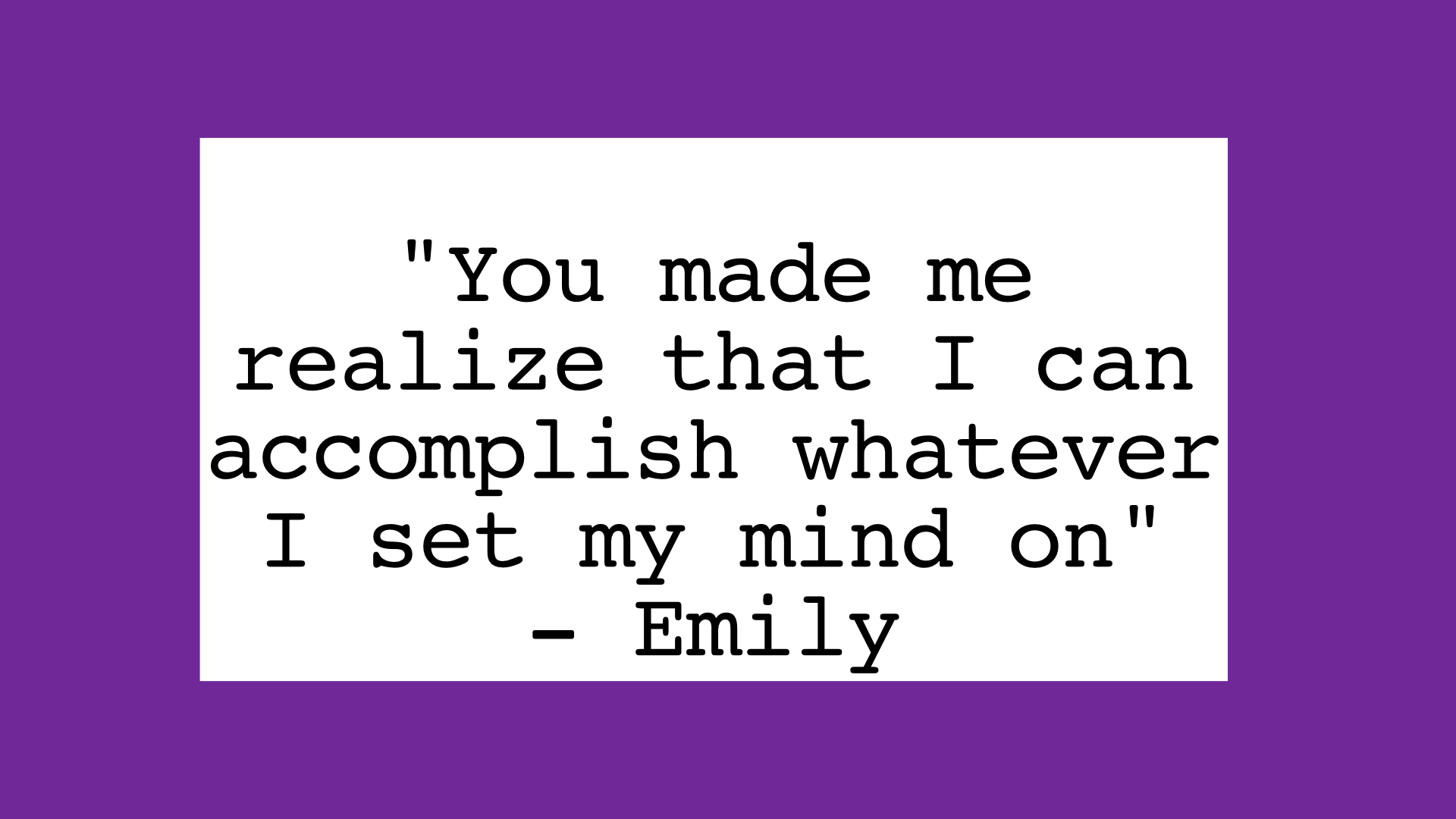 Mr Riz, Thank you for everything you do. Without your class, I still wouldn't know what I want to do as a career. You made me realize that I can accomplish whatever I set my mind on. Thanks again for being the best teacher I've ever had. – Emily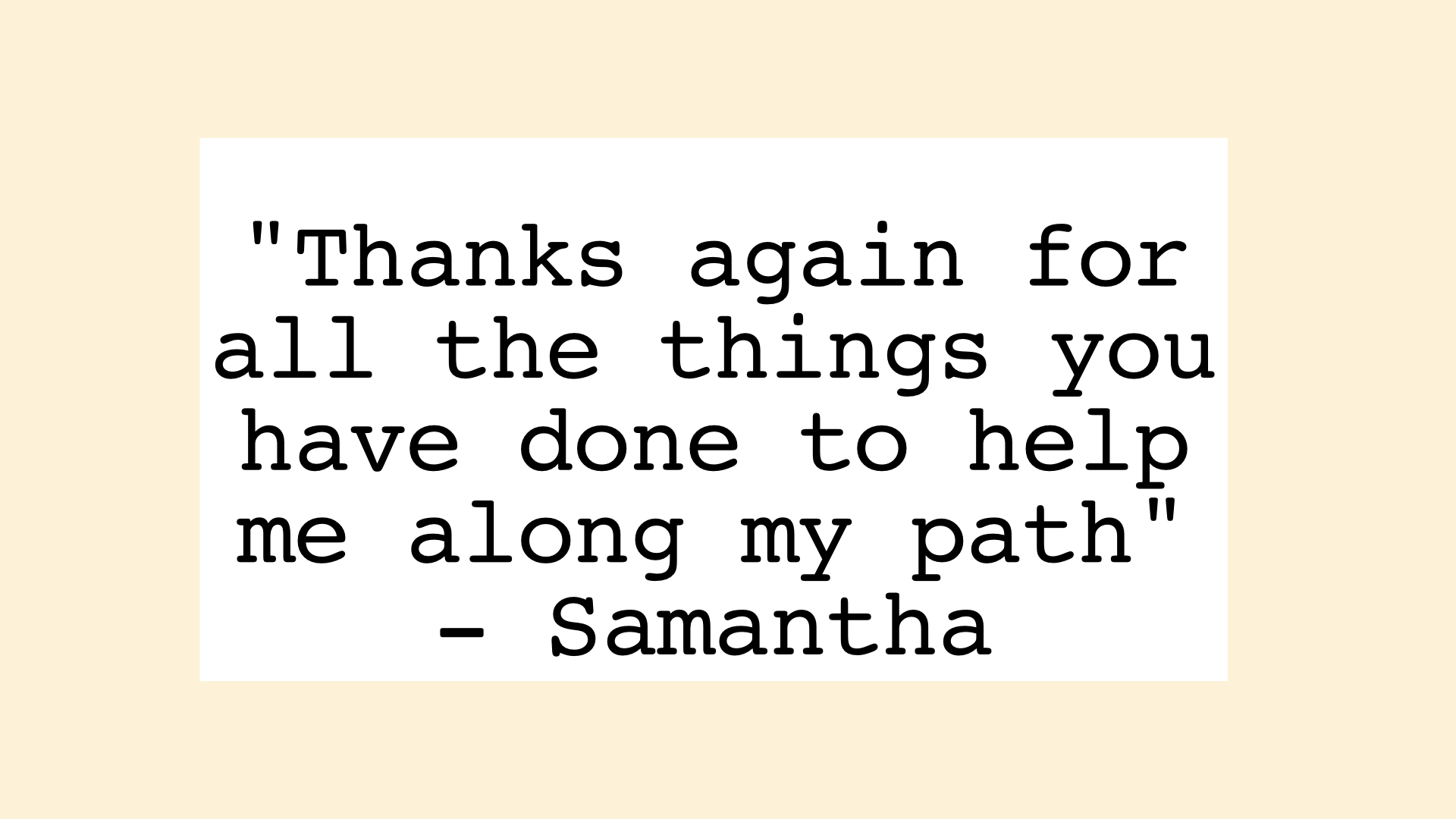 Mr Riz, Thanks again for all things you have done to help me along my path. Chemistry taught me to "keep trying and working at it." I will be attending Southeast Technical Institute in Sioux Falls, SD this fall for diagnostic medical sonography. I am one of twenty students accepted into the program! With warm regards, Samantha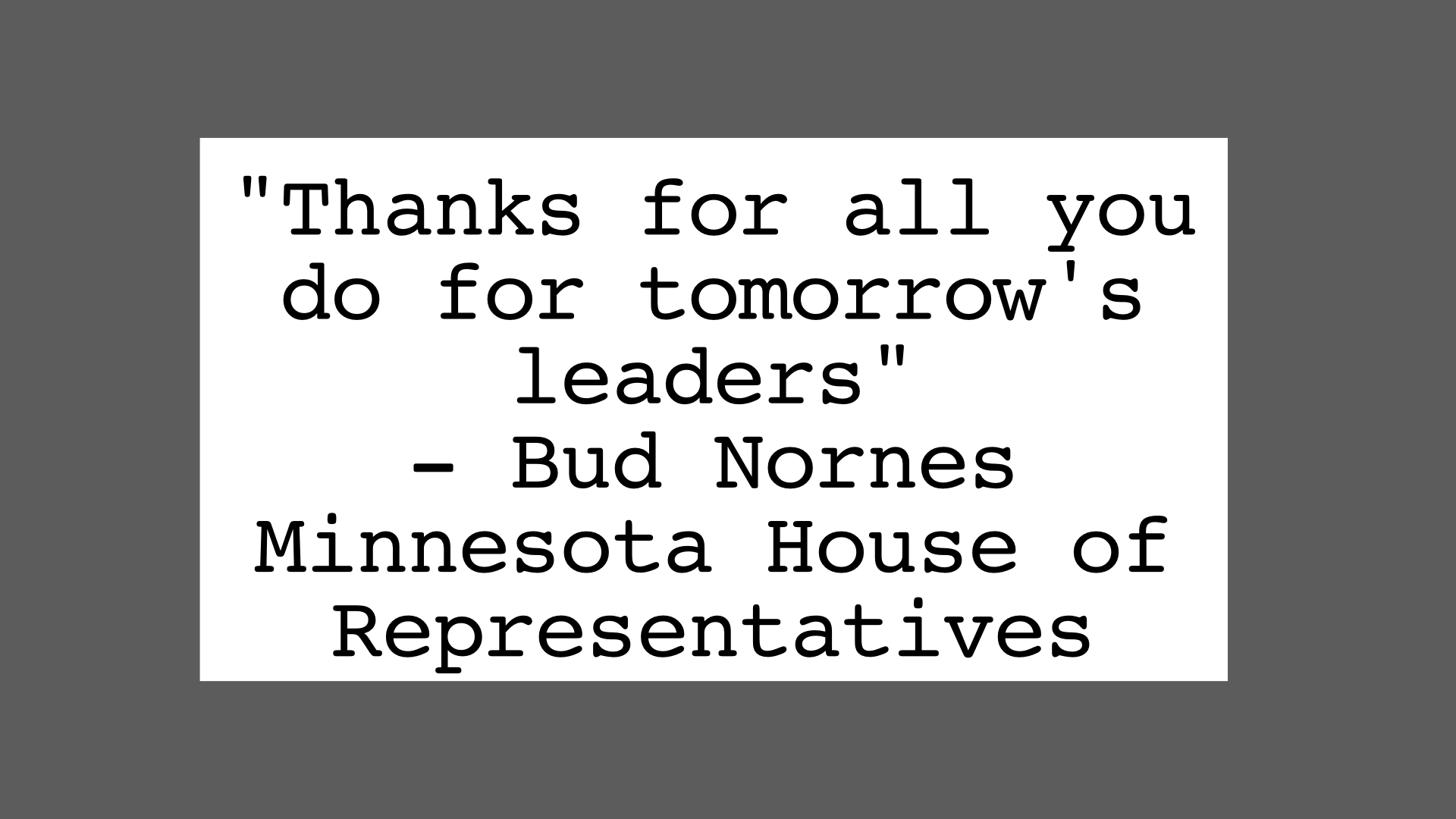 Richard, I was glad to see the Daily Journal select you to be part of their progress edition. Many know you as the football coach. More importantly, you are the chemistry coach, and a very good one. Thanks for all you do for tomorrow's leaders. – Bud Nornes Minnesota House of Representatives.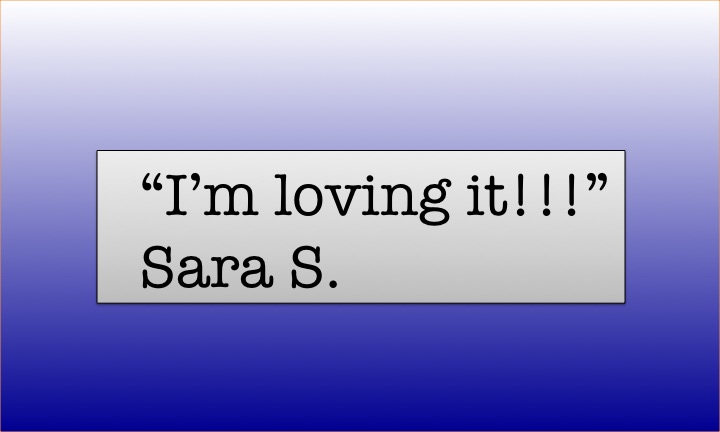 I am loving it!!! Sara S. – Colorado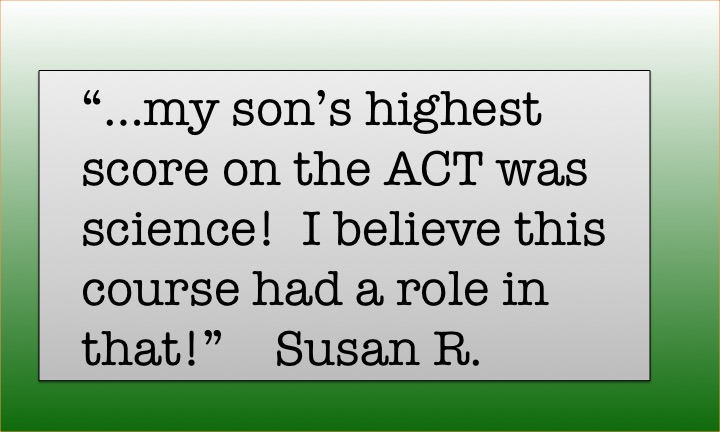 This has been an excellent course and I look forward to working on it with my daughter in a few years! Also, my son's highest score on the ACT was science! I believe this course had a role in that! He hopes to go into physical therapy, so this strong foundation in chemistry will serve him well next year in college. Susan R. – Minnesota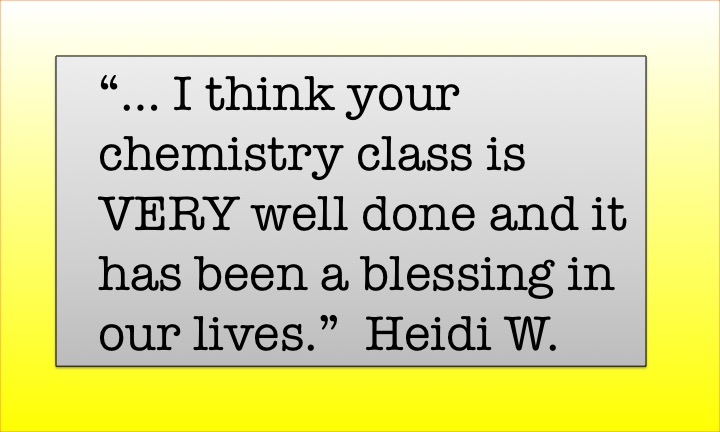 I wanted to let you know that I think your chemistry class is VERY well done and it has been a blessing in our lives. Heidi W. – Alabama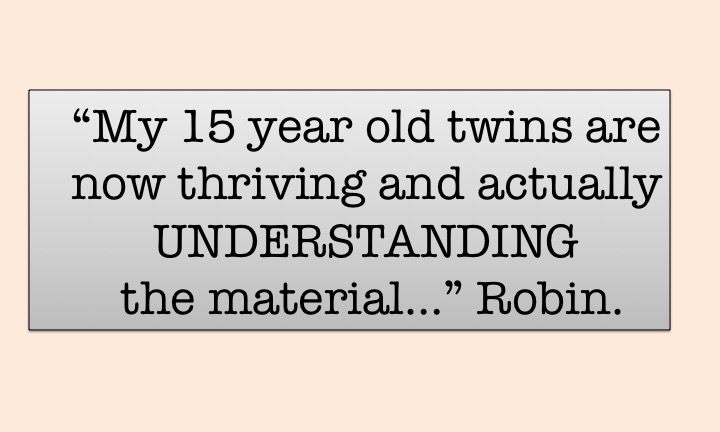 Thank you so much for creating a wonderful Chemistry course for the homeschooled student. My 15 year old twins are now thriving and actually UNDERSTANDING the material. We were struggling to find a quality course and luckily we stumbled upon yours via a blog (not even sure which one). Thanks again! -Robin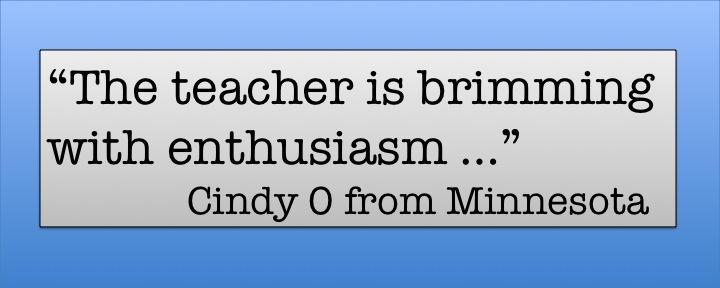 Our son was privileged to take chemexplained.com last year during his senior year. The teacher is brimming with enthusiasm for the class and makes it interesting with his thorough explanations, real-life illustrations, and constant interaction on the chalk board. The format is easy to "rewind" and see again for more thorough understanding. This class prepared our son to do well in his first year of college engineering courses. We highly recommend this course to any homeschooler looking for an understanding of chemistry. It's not easy, but is so worth the time it takes to do it well. Cindy O. from Minnesota.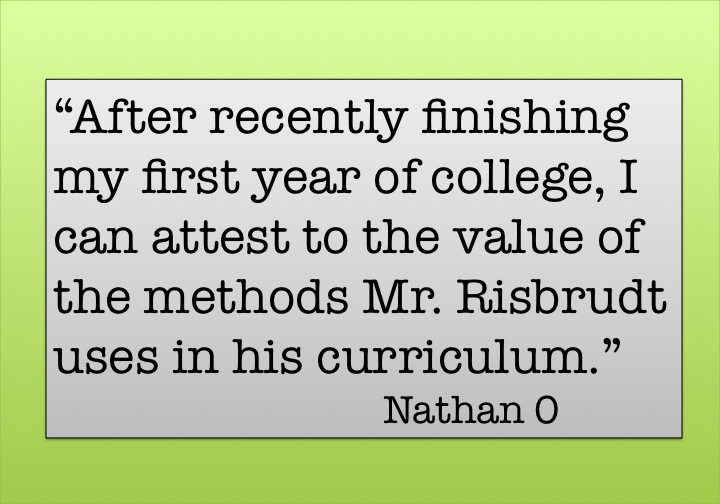 To whom it may concern:
After taking the SAT the fall of my senior year, I began Mr. Risbrudt's chemistry course. Having tried several times to learn the subject from other sources, I was wary of beginning yet another course, but as I started listening and watching the podcasts, Mr. Risbrudt's engaging personality and passion for chemistry made me excited about it as well. His style of teaching is such that a formerly complex and impenetrable problem is broken down into easily understood pieces, which can then be quickly solved.
After recently finishing my first year of college, I can attest to the value of the methods Mr. Risbrudt uses in his curriculum. Knowing how to use "Risbrudt Brackets," otherwise known as the "Railroad Track Method," has been extremely valuable in my recent college experience. This world-class method allows one to solve complex problems quickly, easily, and without the confusion of excess notation. I have grown to use it so much that I have become known at my school as "The Unit Master" because of my preference for the cancellation of units.
Mr. Risbrudt explains the fundamental principles and concepts with a skillful and experienced technique, so that even younger students can understand as well. When watching the podcast for LeChatelier's Principle from Chapter 17, my 13-year-old cousin was able to follow along, understand, and correctly answer which direction the position needed to shift to keep the reaction in equilibrium.
I wholeheartedly recommend this course because of its uncomplicated format and layout, intelligibly explained concepts, and in-depth approach to a formerly daunting subject with which I now feel far more comfortable. The course is not elementary or easy, so to speak, but with enough work and dedication, much can be learned and carried forward for future use.
Thanks for making chemistry fun and enjoyable!
Nathan – Minnesota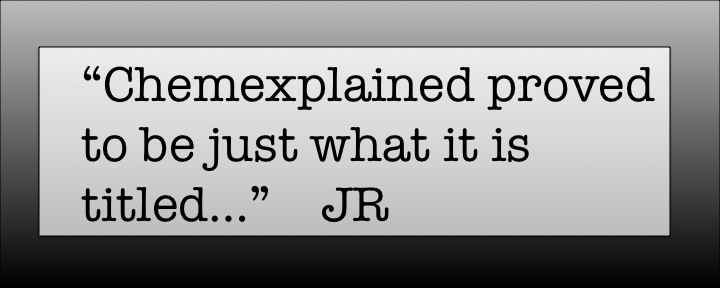 Having been a home schooling parent for many years with numerous children completing high school, we have tried many different science programs. Chemistry was a course we found to be a challenge. When I first saw Chemexplained, I was impressed by the layout of the course. Chemexplained proved to be just what it is titled: chemistry explained in a systematic tutorial with video lectures and worksheets allowing the student to work through chemistry at his or her own pace. Our child actually enjoyed learning chemistry. JR.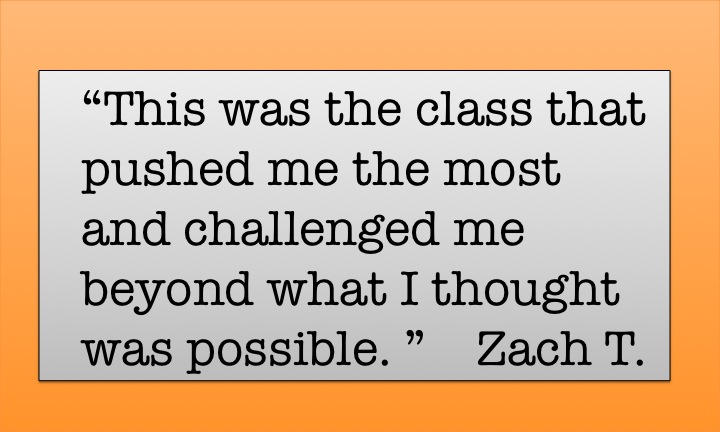 This was the class that pushed me the most and challenged me beyond what I thought was possible. Looking back I realized how much this class helped me gain confidence in myself. I feel that without having a class like this, my career choice [of being a chiropractor] would have been different. Without this confidence in myself, I never would have made it through 8 years of college. I am so thankful for a great teacher like Mr. Risbrudt that helped shape me into who I am today. Zach T.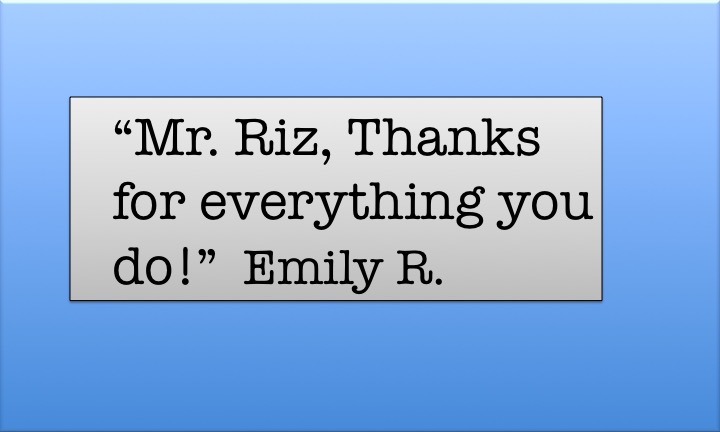 Mr. Riz, Thanks you for everything you do! Without your class, I still wouldn't know what I wanted to do for a career. You always believed in me, and made me realize I can accomplish whatever I set my mind on Thanks again for being the best teacher I've ever had. Emily R.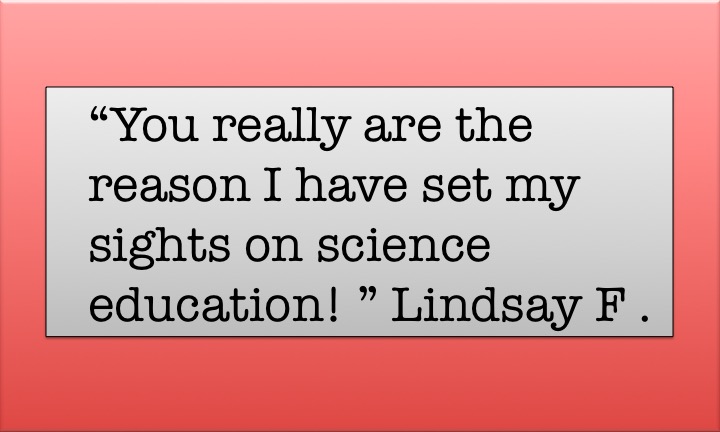 I really want to thank you for opening my eyes to the best subject ever! You really are the reason I have set my sights on science education! Thank you for being such a great teacher and inspirational person in my life. Lindsay F.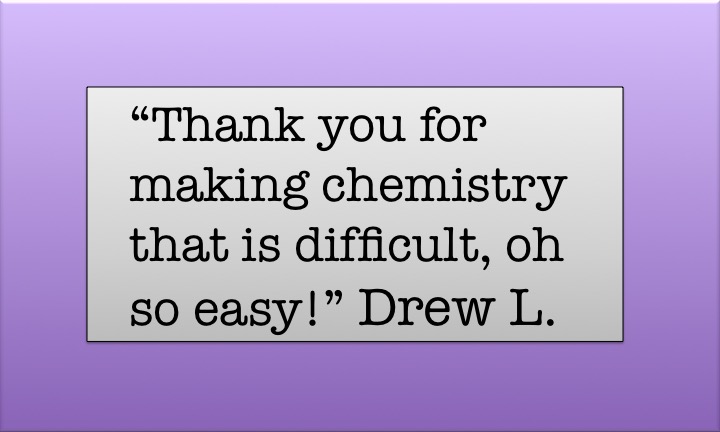 Thank you for making chemistry that is difficult, oh so easy! Drew L.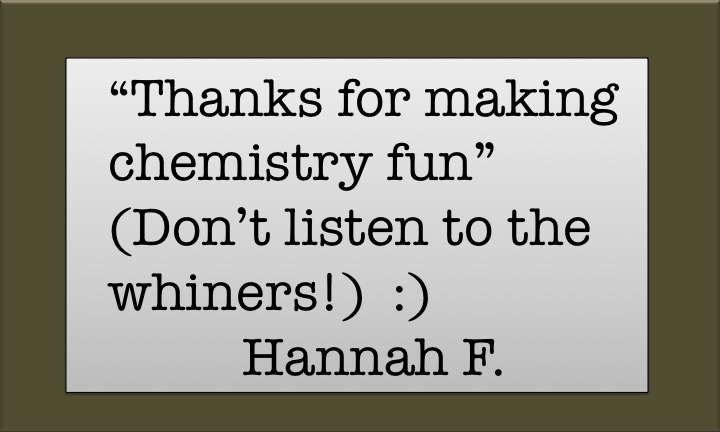 Thanks for making chemistry fun! (Don't listen to the whiners!) : ) Hannah F.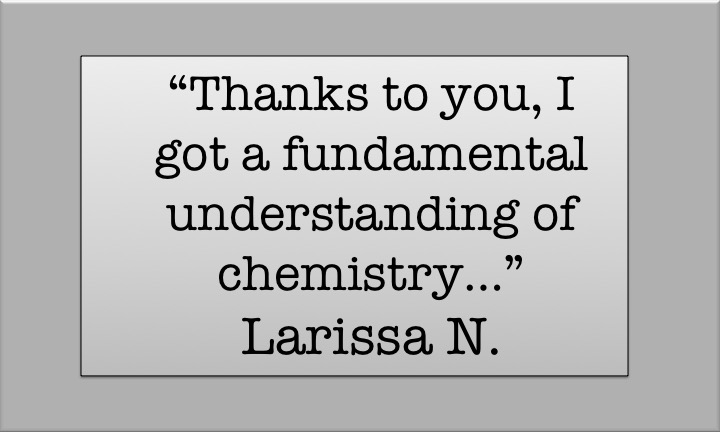 Thank you so much for being an awesome teacher! Thanks to you, I got a fundamental understanding of chemistry that in three years, no other teacher was able to accomplish. I am taking chemistry right now in Germany. We are studying organic chemistry and everything I learned in your class has helped me a lot!
Larissa N.